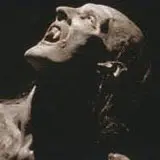 Big misses are a player's worst nightmare in our weekly Weekend Box Office Prophet predictions game for January 8 – 10 and a pair nearly did the Prophet in this past round.
The Prophet missed James Cameron's Avatar by nearly $14 million and Leap Year by over $7 million, easily losing both films to the average player scores. But the Prophet came much closer on Daybreakers, Sherlock Holmes and Youth in Revolt, enough to pull away with a 3-2 win and roll the prize, Post Grad on Blu-ray or DVD, into the next round where it will be joined by another.
Though no prize will be awarded this week, hats off to longtime player Shanen who posted a single digit difference between all 5 films combined based on his predictions and a first-place finish. You can view the full results here.
Check back tomorrow (Tuesday) to play the next round of the Weekend Box Office Prophet predictions game.