Ubisoft today unveiled Assassin's Creed Chronicles, a side-scroller game that allows players to bring the war against the Brotherhood and the Templars to three new locales: China, India, and Russia in three separate chapters.
Assassin's Creed Chronicles: China was originally meant to be part of the Assassin's Creed Unity season pass and a DLC side game, but when Unity shipped with all of its issues, the season pass was scrapped and some of the content was given to players for free as a make good. Those who had already purchased the season pass were given a Ubisoft game.
Now it seems that Ubisoft has lengthened the game by adding two additional locales, assassins, and time periods and will release it as a commercial release, much like Assassin's Creed IV: Black Flag's Freedom Cry side-game.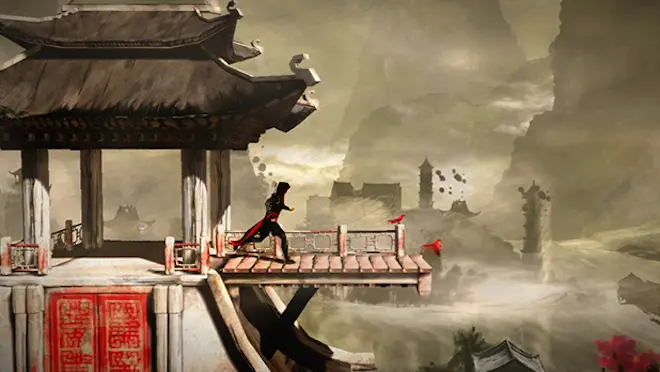 In the trailer for Assassin's Creed Chronicles, which Ubisoft released this morning, players get a chance to see the three new locales and the assassins at work. Side-scrolling jumping and climbing; sneaking and hiding; and simple combat also seem to be part of the gameplay. The art direction pops, and realism has been replaced with simplicity, which almost looks cell-shaded and the blood is a striking red as it splatters out of fallen enemies.
The three new assassins, Shao Jun (China), Arbazz Mir (India), and Nikolai Orelov (Russia), have all been introduced in previous Assassin's Creed stories, whether it be comic book tie-ins, post-game videos, or "easter eggs" dropped in previous core games. This is the first time any of the three have been playable in any form.
Assassin's Creed Chronicles will be released as separate chapters, with each running around $10. Unity season pass holders should still get China for free as part of their purchase.  Assassin's Creed Chronicles will hit the Playstation 4 and Xbox One beginning on April 21.