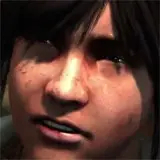 The Assassin's Creed 3 launch trailer has arrived and dips into the backstory of the game's protagonist, Connor, who narrates why he becomes a vigilante killer.
When Connor was a boy, his family was slaughtered by British Red Coats, yet his life was spared. Connor swore to track down and kill the man responsible for this atrocity and was willing to die trying if need be. To do so, he joined an ancient order of assassins thought to be a myth. As Connor aged and honed his skills, he becomes a valuable asset to the American Revolution against British forces.
Connor fights for those who are weak and, like George Washington and his troops, to gain independence from Britain. He's an assassin bent on revenge at his core, and it's time people knew his name.
Assassin's Creed 3 hits stores tomorrow, October 30, for Xbox 360, PS3 and the PC. The Wii U version is set for release on November 18.
Click here to pre-order Assassin's Creed 3 at Amazon.com and earn a $5 instant video credit for doing so before the game's release.