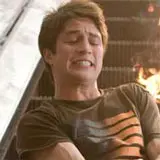 The Final Destination was not scared by Rob Zombie's Halloween 2 as the two horror films squared off at the weekend box office.
Bolstered by the higher 3D ticket prices, The Final Destination beat expectations and raked in an estimated $28.3 million. The previous series high of $19.2 million came from Final Destination 3. Thus far, each successive Final Destination film has beaten the previous film in ticket sales.
Halloween 2 earned $17.4 million, good enough for third place and talks of another sequel. Second place went to Inglourious Basterds which dropped 47% from its opening weekend with $20 million.
District 9 continues to play strong by adding another $10.7 million to its pot. With a domestic gross now above $90 million, the $100 million barrier is all but guaranteed to be crossed.
The complete box office results for August 28 – 30 are as follows (click linked titles to read our review):
1. The Final Destination: $28.3m
2. Inglourious Basterds: $20m
3. Halloween 2: $17.4m
4. District 9: $10.7m
5. GI Joe: The Rise of Cobra: $8m
6. Julie & Julia: $7.4m
7. The Time Traveler's Wife: $6.7m
8. Shorts: $4.9m
9. Taking Woodstock: $3.8m
10. G-Force: $2.8m
Later this evening we will publish the results of our inaugural edition of The Weekend Box Office Prophet game, following by next weekend's game going live tomorrow morning. And a busy weekend it will be with a comedy (Extract), action thriller (Gamer) and chick flick (All About Steve) squaring off.