The first batch of Avengers: Age of Ultron character posters were all about the good guys. Then the lines between good and evil blurred with posters for the twins, otherwise known as Quicksilver and Scarlet Witch. Now it's pure evil's time to shine.
Marvel is keeping their run of Avengers: Age of Ultron character posters alive with none other than the film's namesake getting a poster all to himself. Ultron, voiced by James Spader, is especially menacing in what's expected to be the final form he takes for a third act battle against a unified and fully assembled Avengers team.
If you look carefully at the poster's background below, you will notice that Ultron is standing in what appears to be a factory or lab — perhaps the same place that Tony Stark used to manufacture the Ultron initiative drones. I suspect this moment commemorates when Ultron first rises in this new form after rebuilding himself specifically taking on Iron Man, Captain America and earth's mightiest heroes.
Joss Whedon's Avengers: Age of Ultron blasts into theaters on May 1, 2015. Watch the final trailer and check out the previous posters after staring at a menacing Ultron below for a minimum of at least 10 seconds.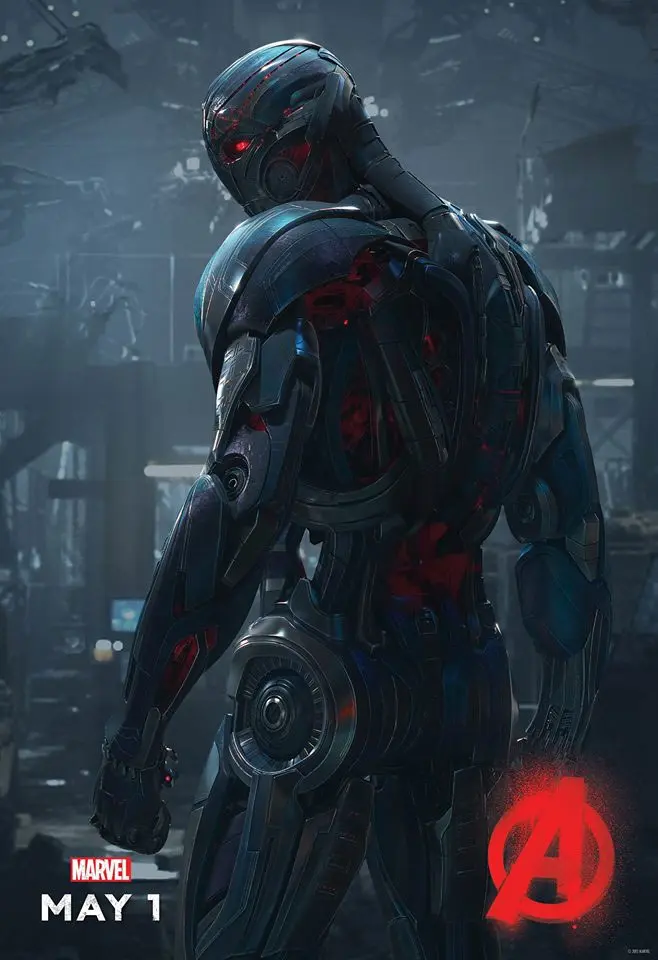 Source: Marvel