'Promising Young Woman' Review: Revenge Has Never Been So Much Fun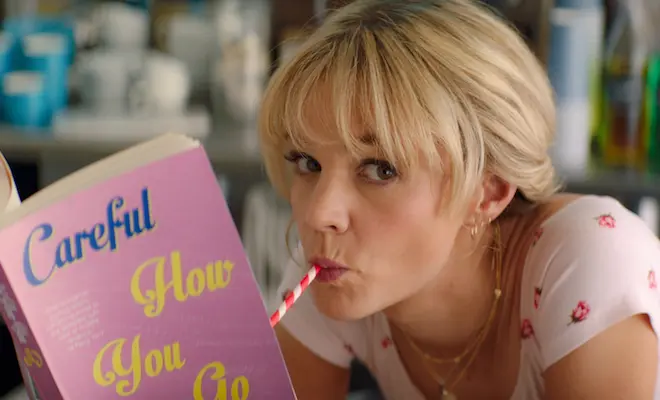 I love a good revenge movie. Going back to films like the cult classic I Spit on Your Grave and Charles Bronson's Death Wish films of the '70s and '80s, and even more recent projects like Marvel's The Punisher, there's something satisfying in watching a person exact revenge on those who wronged them. In the new film, Promising Young Woman, revenge is served cold, as one woman rages against the male sex by using her brain, as well as her body, as a weapon.
Carey Mulligan stars as Cassie, a woman who was once on track to become a doctor, but who now works part-time at a coffee shop with her boss, Gail (Laverne Cox). Cassie experienced a trauma in med school and it changed her life forever. Now, at night, Cassie is a different person entirely. She dolls herself up and goes to bars and nightclubs, acting like an over-served woman who needs assistance.
The men in these bars an clubs are like sharks smelling blood in the water. They circle and circle until they attack, seeing an opportunity, they offer to take her home. They then try to take advantage of the inebriated woman, and she springs her trap.
Promising Young Woman is smart in how Cassie exacts her revenge in each instance. The audience never sees how it ends, and it is left to our imagination exactly what happens when she reveals she is anything but drunk. As the story moves forward, the script reveals more and more of what made Cassie so vindictive. Her revenge plans begins to focus on her ex-classmates at med school, when her life changed forever, and the film becomes laser focused.
Cassie is the perfect anti-hero, and Mulligan plays her with a level of ethos rarely seen in films like this. Cassie is a chameleon, and Mulligan jumps between characters as she puts on a clinic on how to juggle so many different personalities. This is easily the best performance of an actress in 2020 and I found myself rooting for her more and more as the film went on. Her take down of Connie Britton's dean at the school was as inspiring as much as it was brutal, and I had an indecent amount of glee watching it unfold.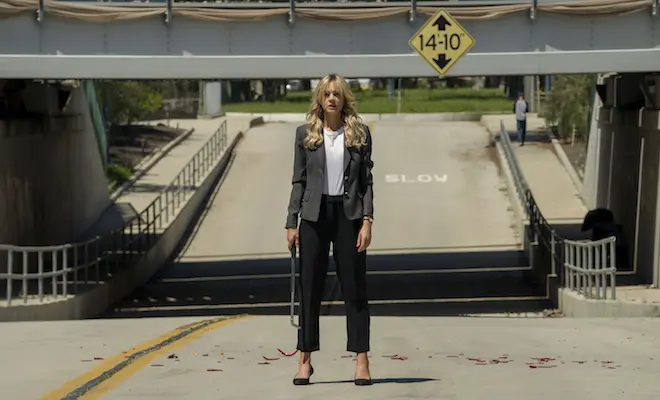 Promising Young Woman has some major flaws in its story; the biggest being that all males are portrayed as sleazy monsters. There is not one good guy in this film. Every man, played by actors like Adam Brody, Christopher Mintz-Plasse, Max Greenfield, and Chris Lowell, are just stereotypes. I'm not even sure why they were given names in the script. They should have just been called Sleaze 1, Sleave 2, etc.
The only male that's given time to develop is Cassie's love interest, Ryan (Bo Burnham), but even he has some issues that come up within the story. I'm fully aware that women have been portrayed as "less than" in decades of cinema, and it didn't really hinder my enjoyment of Promising Young Woman, but this decision keeps the film from reaching heights that were well within reach.
The film was written and directed by Emerald Fennell, and she seemingly has fun in her feature directorial debut. Fennell plays with music and costumes — especially for Cassie — to create her story, and at times, I wanted to just ask her: who hurt you? What does it take for a creator to come up with a story like this? Fennell also knows how to set up a shot for the biggest effect. This is an astounding directorial debut and she begs to be watched as her career continues.
Promising Young Woman, at its core, gets its message across, and the audience is easily sucked into Cassie's mission without the film becoming too preachy on the serious subject matter. Story flaws aside, I truly enjoyed this film and Mulligan's amazing performance, and I can't wait to watch it again to focus in on how Fennell and her cast crafted such an exciting exercise in revenge.
Promising Young Woman is rated R and is in select theaters on Christmas day.
TheHDRoom may be paid a small commission for any services or products ordered through select links on this page.