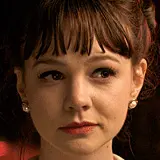 Carey Mulligan has been offered and is expected to accept the lead female role in Baz Luhrmann's big screen adaptation of The Great Gatsby. She beat out an elite list of actresses for the coveted role.
Mulligan will play Daisy Buchanan, Gatsby's shallow love whom he loses due to his unfortunate financial situation. Leonardo DiCaprio and Tobey Maguire will play the male leads of Jay Gatsby and Nick Carraway, respectively. The rest of the cast has yet to be announced.
Though Luhrmann continues to assemble talent via workshops for The Great Gatsby, he has yet to definitively announce it will be his next film. The director told Deadline , "There are a few elements that I feel need to be resolved before I would categorically state that this is my next film."
Luhrmann's Romeo+Juliet and Moulin Rouge debuted on Blu-ray last month. Mulligan most recently appeared in the sequel Wall Street: Money Never Sleeps and Never Let Me Go.