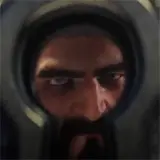 Lionhead Studios seems to have shook off the travesty that was Fable: The Journey for Xbox 360 Kinect and is working hard to conjure up Fable Legends, the next chapter in the Fable franchise that will be exclusive to Xbox One and launch in 2014.
Fable Legends returns to the world of Albion for all new quests to embark on, only this time you won't be alone. The adventure calls for a party of four, whether that be four human players playing cooperatively over Xbox Live, one human player going solo with three A.I.-controlled comrades at his or her side, or any combination of human and A.I.-controlled players in between.
The Fable franchise has always touted offering the promise of choice, and Fable Legends carries forward that promise. You choose the path of your warrior, whether it be a strong melee fighter, a swordsman, or a wizard, and them upgrade them accordingly through the course of the campaign.
A new twist to the Fable formula comes in the form of adding a Villain to the mix. You can choose to forgo being good altogether and assume the mischievous role of the big bad, commanding your troops and strategizing against the hero party to become the ultimate foil to their cause.
The Villain will be able to hop onto Xbox SmartGlass while someone right next to him or her is playing as a hero and start wrecking havoc. The hero could use SmartGlass to call up stats and progress, but the Villain use seems more practical and fun to engage.
Check out the Fable Legends reveal trailer below, followed by a trio of high resolution screenshots.