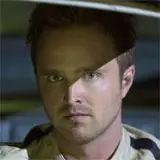 Need for Speed jumped out to a quick lead at the weekend box office on Friday but is quickly running out of gas. The other newcomer, Tyler Perry's The Single Moms Club, performed as badly as reviews predicted it would, while 300: Rise of an Empire took a big hit in its second frame.
Disney's Need For Speed starring Aaron Paul and Dominic Cooper was met with mixed-to-negative reviews by critics yet still sped to a midnight opening on Thursday night of over $1 million. By the time Friday wrapped up, the film based on the Electronic Arts street racing video game had tallied $6.6 million. That is more than 30 percent less than Fast & Furious: Tokyo Drift, the worst performing film in that franchise that used unknown actors, opened to back in 2006. An $18 to $19 million weekend opening looks likely.
Read our Need For Speed review.
Last weekend's champ 300: Rise of an Empire got cut by more than half (67 percent) down to $5.8 million on Friday. That's a three percent steeper drop than the original 300 sustained in its second Friday, and a sign that Rise of an Empire could be headed for a relatively quick exit from the top five.
The DreamWorks Animation feature Mr. Peabody & Sherman wasn't far behind in third place with $5.5 million. Unlike Rise of an Empire, its second Friday drop was only 32 percent as positive word-of-mouth spreads among moviegoers. It should jump over Rise of an Empire and Need For Speed with strong matinee business to win the weekend.
The Single Moms Club is looking like the worst opening ever for a Tyler Perry film with only $3.2 million on Friday. It is pacing to open under $10 million, a dubious distinction that no Tyler Perry movie to date has accomplished. The 22 percent approval rating at Rotten Tomatoes surely isn't helping.
Non-Stop and the indestructible Liam Neeson also took in $3.2 million on Friday. It has now earned $61.4 million to date and should cross $75 million before exiting cinemas.
Fox Searchlight's The Grand Budapest Hotel was a big winner with nearly $1.1 million from only 66 screens. The Wes Anderson feature continues to slowly expand. Warner Bros. delivered the Kickstarter success story Veronica Mars on 291 screens and earned $1 million.
We'll update the full weekend box office estimates on Sunday to see if Need for Speed found another gear.