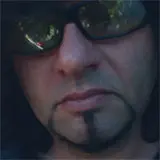 ZombieU is the only Nintendo Wii U launch game thus far that is actively promoting the purchase of the Wii U Pro Controller. Advanced gamers will probably snatch up this controller for Black Ops 2 regardless, but ZombieU is designed for the controller to be used in conjunction with the GamePad.
The two-player (as far as I know) ZombieU multiplayer mode is based purely on survivor. The player with the Wii U Pro Controller (or presumably a Wii Remote and Nunchuk, though that isn't clear) must fend off swarms of zombies that keep coming… and coming.. and coming.
The catch is that those zombies are being placed onto the map by the player with the GamePad. He is the zombie puppet master, so-to-speak, that follows the progression of the survivor on the GamePad screen and plops down zombies wherever he chooses. How many, we don't know. That will have to wait for our review. But it seems like an innovative use of the GamePad and makes ZombieU that much more of a must-own Wii U launch title for those lucky enough to score the new console this upcoming Sunday.
See the ZombieU multiplayer mode in action via the new live action trailer below, The Walking Dead-style with plenty of gore. A handful of screens showing off multiplayer have also been added.
Click here to pre-order ZombieU for Wii U for a discounted price at Amazon.com.