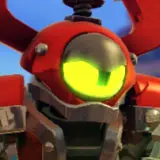 Update: New assets and details added. Activision has announced that Skylanders 3 will be called Skylanders Swap Force, and the game will be making its debut at the 2013 New York Toy Fair beginning February 10. Plus, the new game will add a feature fans have been begging Toys for Bob to include since Skylanders: Spyro's Adventure, and developer Vicarious Visions has come through with the goods.
Skylanders Swap Force are a subset of 16 all-new figures that are held together by a magnet at the figure's waist. By "swapping" the top halves of the characters, a total of 256 character combinations can be achieved. A new Portal of Power will be required to utilize this ability, but it is expected to be backward compatible with the previous games.
For example, one of the new Swap Force Skylanders is Wash Buckler who has a cutlass for a weapon and tentacles for legs. You can take his top half off and put it on the base of Magna Charge (Tech Element) and gain that Swap Force Skylander's unicycle leg to create Wash Charge (Water Element). The other announced new Swap Force Skylander is Blast Zone (Fire Element) who has bombs in his hands.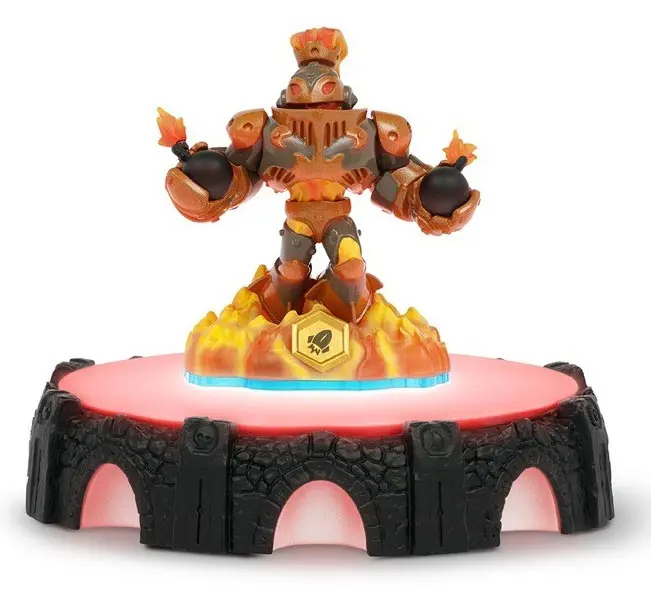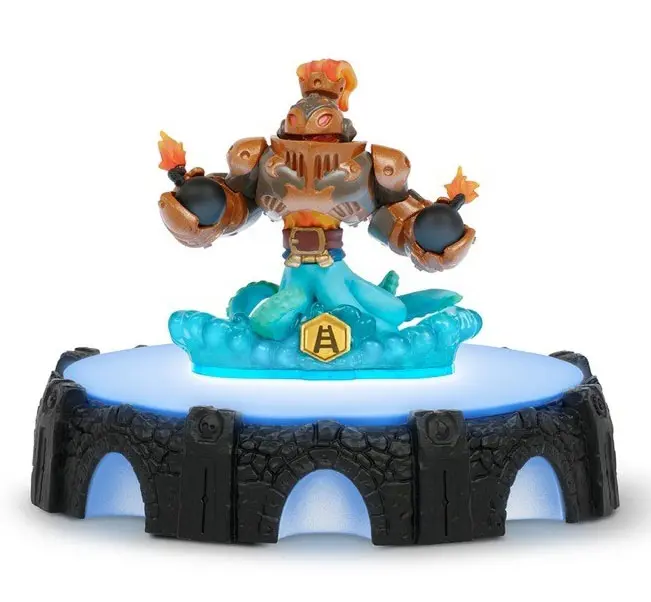 Here's the official game description that gives some backstory to the Swap Force Skylanders:
In Skylanders SWAP Force, Portal Masters embark on an all-new adventure in the mysterious Cloudbreak Islands, home to a mystical volcano that erupts every hundred years to replenish the magic in Skylands. During an epic battle, a brave group of Skylanders were caught in the volcano's eruption, which blasted them apart and sent them to earth. But, the magic of the volcano gave these heroes a remarkable new power — the ability to swap halves – turning them into a special team known as the SWAP Force. Meanwhile, Kaos is back with a new evil plan. And now, Portal Masters everywhere must reassemble the SWAP Force — in their original form or in new combinations — and send them back to Cloudbreak to save Skylands!
"With Skylanders, we didn't just create a beloved new franchise, we actually created an entirely new category that brings the world of physical toys and video games together like never before. And now with Skylanders SWAP Force, we are pushing the genre we created forward with another big innovation: customization," said Eric Hirshberg, CEO of Activision Publishing, Inc. "The idea that kids can customize their own characters in the physical world, and have their unique combinations recognized in the virtual world, is an idea as big as the concept of bringing toys to life itself."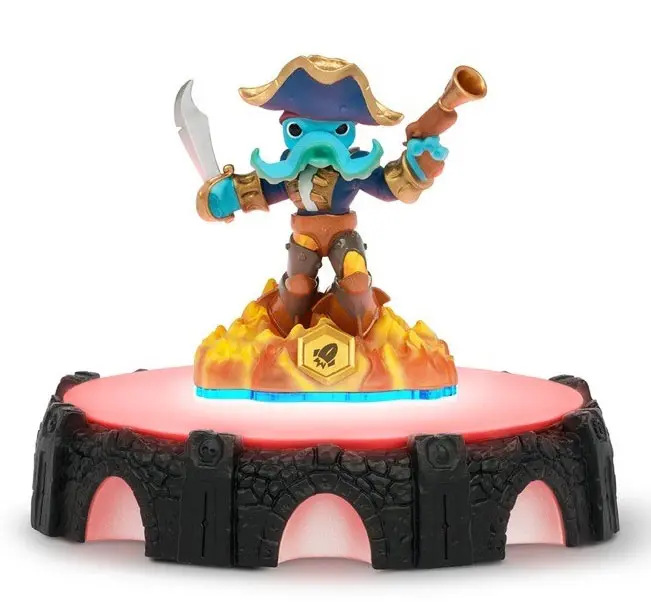 As for the rest of the figures, let's get this out of the way first: there are no new Giants characters in Skylanders Swap Force. The eight Giants available (seven are not now, Ninjini comes out at a later date) for Skylanders Giants are it for at least through the next game. If you want all the Giants then I suggest buying them before Skylanders Swap Force arrives in stores later this year as their shelf space will be replaced.
Though there are no new Giants, all the Giants and previously released characters will work in Skylanders Swap Force.
But wait, there's more! In addition to the 16 Swap Force figures, developer Vicarious Visions has created an additional 16 all-new core Skylanders as well as 16 reposes or, as I'm guessing they will be called, "Series 3." Two of these confirmed reposes for Series 3 are Stealth Elf in new ninja garb, and Eruptor. Counting each of the Swap Force Skylanders as one figure each, there are a total of 32 new characters to collect – double the amount offered in Skylanders Giants.
New core Skylanders include Countdown (Tech Element) who has a bomb for a head that can detach and roll around, as well as rocker launchers for arms; and Roller Brawl (Undead Element) who wears roller skates and shoots gears from them.
LightCore will also return with eight characters getting the light-up treatment in Skylanders Swap Force. I suspect these will be a mix of new and old characters as is the case with Skylanders Giants.
To recap the new figures:
16 Swap Force Skylanders that can be mixed and matched into 250 combinations
16 new core Skylander characters (Wham-Shell, please)
16 core Skylander reposes (Series 3)
8 LightCore Skylanders
New mandatory Portal of Power
Equally as important as the new tech in Skylanders Swap Force is the ability for all Skylanders characters to jump. That's right; finally the Skylanders console franchise has added jumping to take one big step forward toward feeling like a true platformer. All Skylanders, whether from the first game or the new game, will be able to jump in Skylanders Swap Force. Other specific in-game situations will allow Skylanders to climb, fly, and perform other tricks they never have previously.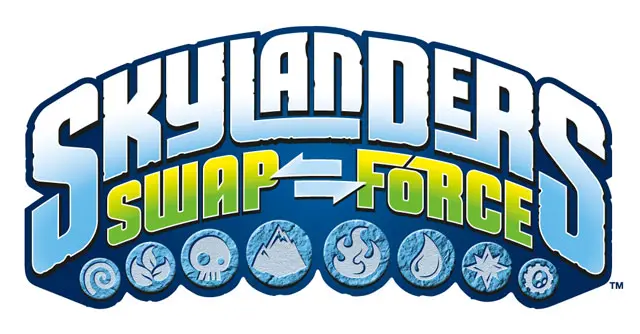 Finally, Activision is promising "high-resolution" graphics for Skylanders Swap Force that will offer "cinema-quality visuals." Vicarious Visions has built Skylanders Swap Force from the ground up in high definition, whereas the previous two games were built to ensure they would run on the lower resolution Wii.
The high definition route makes me believe that Skylanders Swap Force will be available for the next generation Xbox and Playstation later this year, though I wouldn't expect improved visuals beyond what's available for Xbox 360, Playstation 3 and Wii U.
Now that we know Skylanders Swap Force is in fact Skylanders 3, what about the other three domain names that were recently purchased by Activision: Skylanders Kaos Alliance, Skylanders Nano Force and Skylanders Super Force? It's looking highly likely that these names are attached to either the 3DS game, the mobile/tablet game, new battle pack(s), or the return of adventure pack(s).
I'm intrigued by the fact that Vicarious Visions is handling Skylanders Swap Force development duties. That means that either Skylanders: Spryo's Adventure and Skylanders Giants developer and franchise creator Toys for Bob is working on something else, or Activision has taken another step toward the "Call of Duty" model and will have two development houses working on the same franchise at all times, each releasing a new entry every other year. At the very least this explains why Vicarious Visions worked on the first Skylanders 3DS game and the Wii U conversion of Giants but not the Giants 3DS game. They were busy working on Swap Force instead, while n-Space created Skylanders Giants for 3DS and will do the same for Skylanders Swap Force
Skylanders Swap Force is due out in stores this fall.
– Dan Bradley