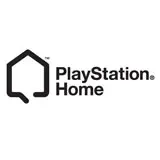 After countless delays over multiple years, Sony has finally opened up the PS3 Home beta for everyone to explore and either either enjoy or wonder if it was worth the wait.
Knowing a good number of folks are either at the office, at school or simply unable to get to their PS3 until this evening, Sony has released a batch of 8 new Home screenshots which we've posted below in their full HD resolution.
One of the screens shows off the storefront for Diesel. The clothing manufacturer is one of many sponsors of Home who will be selling digital versions of their goods via micro-transactions to Home participants.
More than anything, the presence of Diesel opens up a new form of virtual advertising for other companies looking to get their name out to the masses. This should be easier in a virtual world when you don't have to worry about being run over by a bus when stopping in the road to check out an advertisement or storefront.
Remember, Home is entirely free. Don't let your wallet stop you from a least checking it out. Between now and then, enjoy the new screens.