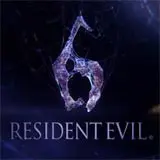 Capcom has delivered answers to some of the burning Resident Evil 6 questions floating around the Internet. In addition, they've passed along 17 high resolution screenshots snapped from the Resident Evil 6 announcement trailer that you can view below.
At some point in Resident Evil 6, Chris Redfield will head to China in his zombie-slaying adventures. Capcom now confirms that the fictitious China coastal town of Lanshiang is where Redfield will spend the majority of his time while in China.
As for when Resident Evil 6 takes place, the year the game is set in is 2013.
Capcom is introducing an evolved control system for Resident Evil 6 that will allow players to fire weapons while rolling, sliding, moving or taking cover. In addition, the melee system has been enhanced in ways Capcom isn't quite ready to talk about yet.
And last but not least, here are the character profiles for protagonists and antagonists that Capcom is willing to share at this time.
Resident Evil 6 will be released on Xbox 360 and PS3 on November 20, with a PC version coming a little later.