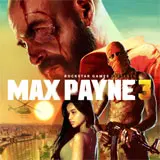 Take-Two Interactive and Rockstar Games have announced the much-anticipated sequel Max Payne 3 will be gunning onto Xbox 360, Playstation 3 and the PC in March 2012
In Max Payne 3, Max is now working as a private security guard for a rich industrialist down in Sao Paulo, Brazil. Naturally the industrialist and his family come under a hostile threat, and will be up to Max to not only save his clients, but also clear his mind and name.
Developer Rockstar is utilizing their new Rockstar Advanced Game Engine to power Max Payne 3 that promises "sophisticated" Bullet-Time mechanics, a new cover system, and "highly-refined" gameplay.
In a first for the series, Max Payne 3 will offer a multiplayer mode that dynamically alters maps and mode progression. The multiplayer portion will also include persistent clans, rewards and leveling up system, and strategic load-out options.
Check out the new Max Payne 3 screens below by clicking the thumbnails.