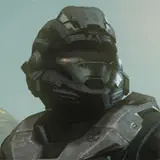 Following up on last night's Spike VGA World Premiere of a cinematic Halo: Reach Xbox 360 trailer, Microsoft has released a clearer version of the trailer along with a high-res still and a brief game synopsis.
Halo: Reach looks to delve into the mythology of Spartan warriors, once abundant in number but reduced to one by the time in which in the other Halo games take place. A Spartan squad is introduced with individualized armor with one being a female. How many of these characters will be playable remains to be seen but there's a nice given in the line "you can leave that lone wolf stuff behind."
The first official synopsis from Microsoft reads, "Halo: Reach charts the story of Noble Team in their heroic stand to defend the planet Reach, its people and secrets against a ruthless assault by an alien collective known as the Covenant."
Halo: Reach will "fall" in 2010 with a multiplayer beta going live in the spring. Invites will be included packaged with Halo: ODST. Click on the still thumbnail below to view the high-res version.