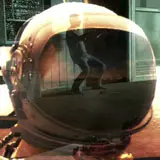 Activision unveiled the first footage from Treyarch's Call of Duty: Black Ops on Saturday in a frenetic teaser trailer full of flashbacks and split-second imagery.
Much of the seemingly Vietnam War-based footage came and went so fast that I got tired of hitting the pause button to see what the heck was going on. Or at least I made use of the pause button and captured 33 high resolution stills from the trailer so you can study some of the action sequences rather than see them go by in the blink of an eye.
If you missed the trailer watch it below, then scroll down for thumbnails of all the new images which can be enlarged to their full resolution by clicking on them. Call of Duty: Black Ops arrives in stores on November 9 for Xbox 360, PS3 and the PC.