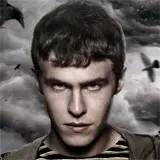 BBC's The Fades is an unusual hybrid of supernatural creepiness and the natural pitfalls of being a teenager. Like MTV's Teen Wolf, on paper it shouldn't work, yet creator Jack Thorne of Skins fame has brought over some of the cast from that hit series and put together six episodes of a supernatural brew more than worth your attention.
At the core of The Fades is Paul (Iain De Caestecker), fitting the angst-ridden outcast male teenager, who lives with his mom and socially connected twin sister, and spends much of his time with his equally outcast and nerdy pal Mac (Daniel Kaluuya) whose geek-inspired pop culture references pleasingly know no bounds. These two are like Simon Pegg and Nick Frost in Paul; social outcasts that are practically joined at the hip. This Paul is the perfect stereotype to throw some supernatural weirdness at, and that's exactly what happens.
Paul begins to have apocalyptic nightmares and, more frighteningly, sees gruesome dead people wandering around town. Are they zombies? Something else? Paul has no clue, but he soon encounters others like him that also see these beings. The first "Angelic" he encounters battling the beings named Neil inform him that they are "Fades," essentially lost souls unable of ascending to the next plane of existence. So they wander around aimlessly, like invisible ghosts to all but Angelics, with no purpose or place to go. The longer a means to Ascend is unavailable, the more Fades appear.
The Fades could have easily gone the more comical and lighthearted Being Human route from here, especially after the "meet the dorky friends" opening episode, but instead it takes a sharp right and gets freaky scary. Some of the Fades have discovered that munching on human flesh will empower them to reborn as actual living beings as opposed to invisible ghost-like creatures, giving them an alternative path since the gateway to where they are supposed to go is somehow closed.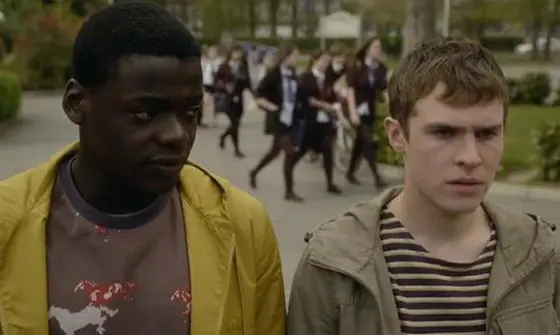 This is big news for the Fades and bad news for humanity. Paul, with his apocalyptic visions, is the key figure in the conflict between the living and the dead. He has some powers the Angelics do not which makes him special – think of him as "The Chosen One" – and it's unclear which side his allegiance will ultimately fall. The often indistinguishable line between good and evil is the show's strength, and Paul's youthful naivete in his position of power is the epitome of that hazy delineation.
It's easy to draw comparisons between The Fades and The Walking Dead with the flesh-eating zombie-like creatures. Both shows begin with a small six-episode run and quickly built up a cult-like following. Like The Walking Dead, The Fades also doesn't shy away from violence and gore, and makes a point to push the envelope as far as possible. The effects work isn't up to snuff with The Walking Dead, but it still fits in with the show's television aesthetic and helps keep the creep factor up a couple notches.
High-Def Presentation
BBC presents The Fades: Season 1 on Blu-ray in 1080i video. It's a decent transfer with minimal blocking and pretty solid detail throughout, especially when gore and blood comes into play. I never saw The Fades during its broadcast on cable, but I suspect this presentation is superior.
Unfortunately the high definition presentation brings out the flaws in some of the more lackluster special effects. This issue often arises on cable television productions with ample visual effects, and the The Fades: Season 1 is no different. The increased clarity is considered a detriment when some of these visuals are on display.
On the audio end, The Fades: Season 1 supports 2.0 DTS-HD Master Audio. I was quite surprised to find lossless audio on this set, but also disappointed to not get the channel separation from a 5.1 mix. The Fades would have greatly benefited from separating the dialogue and effects, but as it stands, they're all mixed together into the front two channels. The more action and noise there is, the harder it is to interpret all the sounds going on – including dialogue.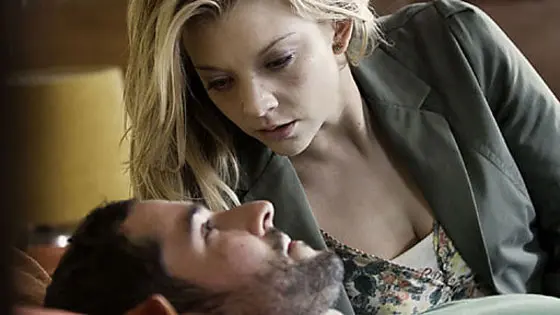 Beyond the Feature
The Fades: Season 1 on Blu-ray spans two discs and includes nearly two hours of bonus features. The 'extra scenes,' as opposed to the 'deleted scenes,' are worth checking out for Mac doing his geek thing. Everything else is pretty run-of-the-mill and aside from some interviews, not lengthy enough to delve deep into the show.
Interviews with Jeremy Piven and Mark Pellington (48 min, HD)
Interviews with Natalie Dormer and Johnny Harris (SD, 4 min.)
Six Behind the Scenes Featurettes (18 min, HD)
Extra Scenes (12 min)
Deleted Scenes with director and producer commentary (12 min)
Mac Explains (5 min)
The Fades is rumored to continue into a second season, one it more than deserves especially considering how the first season concluded. There's a reason some of Syfy's most successful series are inspired by BBC shows. They're like hidden gems waiting to be discovered.
– Dan Bradley
Shop for The Fades: Season 1 on Blu-ray for a discounted price at Amazon.com (February 21, 2012 release date).