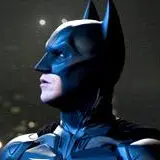 It has been eight years since Batman (Christian Bale) vanished into the Gotham City night after assuming the blame for the death of D.A. Harvey Dent. Going from vigilante hero to on-the-run fugitive, the Dark Knight sacrificed everything for what he and Commissioner Gordon both hoped was the greater good. For a time the lie worked, as criminal activity in Gotham City was crushed under the weight of the anti-crime Dent Act.
But a storm is on Gotham's horizon, commencing with the arrival of Selina Kyle (Anne Hathaway), a cunning cat burglar with a mysterious agenda. Kyle's theft from Wayne Manor ties into the emergence of a far more dangerous threat to the city: Bane (Tom Hardy), a masked terrorist whose ruthless plans for Gotham drive Bruce Wayne and his crime-fighting alter ego out of their self-imposed exile. But even if he dons the cape and cowl again, Batman may be no match for Bane.
There was one thing I repeated time and again to myself as the theatrical debut of The Dark Knight Rises drew closer this past summer: it won't top The Dark Knight. Honestly, how could it? Christopher Nolan's 2008 film was one part a psychological examination of evil, one part a veiled examination of The War on Terror and all parts exhilarating. Building on the promise of 2005's Batman Begins, The Dark Knight was in a class all by itself. Thinking Nolan would top what he did four years ago would be the result of unrealistic expectations. In the end, I was only concerned with Rises being a satisfying conclusion to Nolan's superhero saga.
Fortunately, The Dark Knight Rises achieved that feat and did it quite well. Starting with an air heist worthy of a James Bond film and ending things off with a bang (literally), Nolan creates an exciting, pitch-dark action flick that combines elements of A Tale of Two Cities with the Occupy Movement (It's Occupy Gotham… with Terrorists!) to bring Bruce Wayne's personal journey full circle. As one character noted in The Dark Knight, it's always darkest before the dawn, and Nolan makes sure that both Gotham City and Bruce Wayne delve to their lowest, darkest depths before beginning their road back to redemption.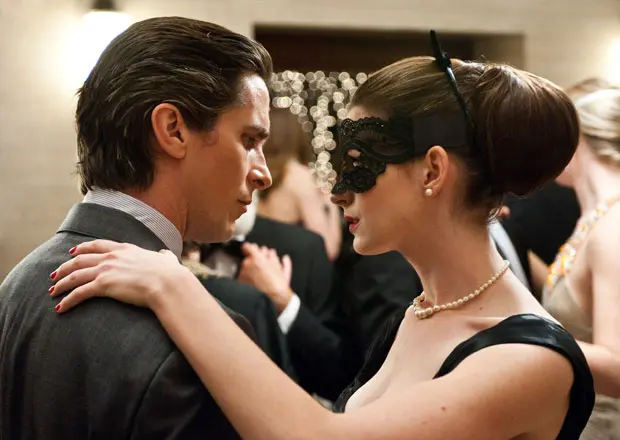 Wayne's personal journey is further enhanced by another great turn from Bale, whose haunting take on Wayne helps bringing a true sense of closure to the character's journey. Hardy makes for a menacing presence as the masked terrorist, while Hathaway makes for a seriously sexy Catwoman (especially on a giant IMAX screen). Joseph Gordon-Levitt is quite good as an idealistic Gotham detective as are returning series members Gary Oldman, Michael Caine and Morgan Freeman. Only Marion Cotillard and Matthew Modine fail to make much of an impact in their supporting roles.
Despite some serious lapses in plot logic a looming threat throughout that the spectacle would derail the human element of the story at any given minute, The Dark Knight Rises gives fans of the seven-year old series plenty to be happy about. Batman will return some day in the near future, and I feel sorry for the party responsible in making this happen. They are going to have to deliver the moon in order to surpass what Nolan has delivered with this series.
High-Def Presentation
Warner presents The Dark Knight Rises in an excellent 1080p/AVC encoded transfer that like The Dark Knight has a shifting aspect ratio between 2.40:1 and 1.78:1 (for the sequences filmed in IMAX). As one would expect from a recent mega-blockbuster, the image is near flawless. Black levels, picture detail and colors are all first rate. I am also happy to report that the edge enhancement that was prevalent throughout the Blu-ray of The Dark Knight is minimal at best (if at all) on Rises. If there is a criticism to be had with the transfer, it would be that some scenes tend to be a bit on the darker side. As for the audio, there really isn't much to say here aside from the fact that the 5.1 DTS HD-MA track is a completely immersive experience. Dialogue – including Bane – sound effects and music are as clear as a bell and as loud as hell. Warn your neighbors in advance. It will get loud.
Beyond the Feature
The Dark Knight Rises on Blu-ray includes the DVD and an UltraViolet copy. It also comes with a sleek lenticular slipcover that adds a little dimension to the key art.
The Batmobile: Originally broadcast on the CW this past July, this extended version of the documentary focusing on Batman's ride through the years offers up more background on the making of The Dark Knight Rises as well as a few truly moving moments toward the end. I won't say what they are, but one of them will definitely get you a bit choked up. Featuring interviews with Christopher Nolan, Christian Bale, Tim Burton, Joel Schumacher and Adam West, this is a great documentary for Bat fans.
Ending The Knight: This is a multi-part documentary that takes a comprehensive look at the production of The Dark Knight Rises. The documentary is split into three sections: Production, Characters and Relfections. Production contains most of the material (The Prologue: High-Altitude Hijacking, Return to the Batcave, Beneath Gotham, The Bat, Batman Vs. Bane, Armory Accepted, Gameday Destruction, Demolishing a City Street, The Pit, The Chant, The War on Wall Street and Race to the Reactor). Characters has three parts that look at the characters of Bruce Wayne/Batman (The Journey of Bruce Wayne), Bane (Gotham's Reckoning) and Selina Kyle (A Girl's Gotta Eat), while Reflections wraps things up with two featurettes (Shadows and Light in Large Format and The End of a Legend). Some run as short as three minutes and some as long as ten to twelve minutes, all featuring interviews with the cast and crew. I really enjoyed this look at the making of the film, but I might have enjoyed it even more had Warner included a "Play All" function.
Trailer Archive: The Dark Knight Rises teaser and three trailers are included and all are presented in 1080p/AVC and 5.1 Dolby Digital. Unlike The Dark Knight, the film's television ad campaign has not been included and once again, there is no "Play All" option.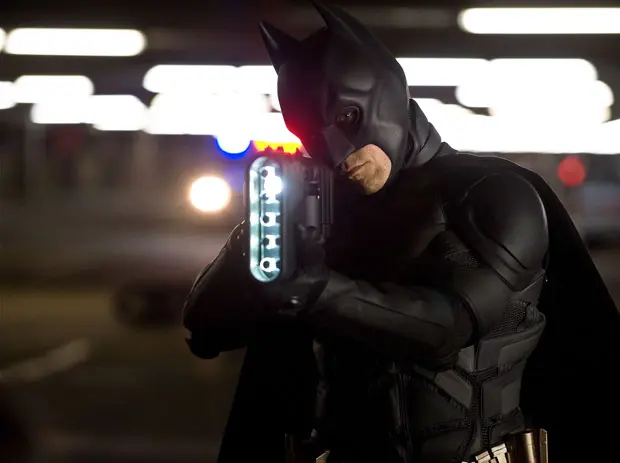 Print Campaign Art Gallery: A collection of the promotional posters from the theatrical release.
Second Screen: In lieu of an In-Movie Experience or Focus Points, Warner has opted to include an application you can download from the web for your tablet or smartphone that provides you with additional content as you watch the movie.
Warner Bros. has delivered a solid Blu-ray edition for its highest-grossing film of 2012, The Dark Knight Rises. Those worried about DNR and Edge Enhancement can breathe easy in knowing that neither are an issue with the transfer. Hopefully, Warner will see fit in giving Batman Begins and The Dark Knight proper re-masters to match Rises when it releases the trilogy Ultimate Edition in 2013.
– Shawn Fitzgerald
Shop for The Dark Knight Rises on Blu-ray for a discounted price at Amazon.com (December 4, 2012 release date).