Star Wars: The Force Awakens Review: She's Got It Where It Counts
Adventure. Excitement. A Star Wars fan craves these things. Director J.J. Abrams and the talented team that constructed Star Wars: The Force Awakens, faced with a nearly insurmountable mountain of hype and lofty expectations, have successfully taken us back to a time long, long ago when a simple story about good vs evil and right vs wrong stands on its own.
And it's packed with not only adventure and excitement to spare, but more humor than any previous Star Wars film before it.
To some degree Star Wars: The Force Awakens toes the line between telling a familiar story for a new generation and retelling a story to appease an older generation. There are numerous notes and echoes from previous Star Wars films throughout Episode VII, especially A New Hope. That seems fitting considering this film is essentially "a new hope" to relaunch a franchise that took a hit with the critically panned prequels.
At times The Force Awakens admittedly comes across a little too familiar. We've seen essentially the same ships and settings before, slightly tweaked and modernized to show the passage of time. Apart from the wonderfully animated BB-8 astromech droid whose got personality to spare, few creative design chances are taken compared to the lavish prequel settings and vehicles.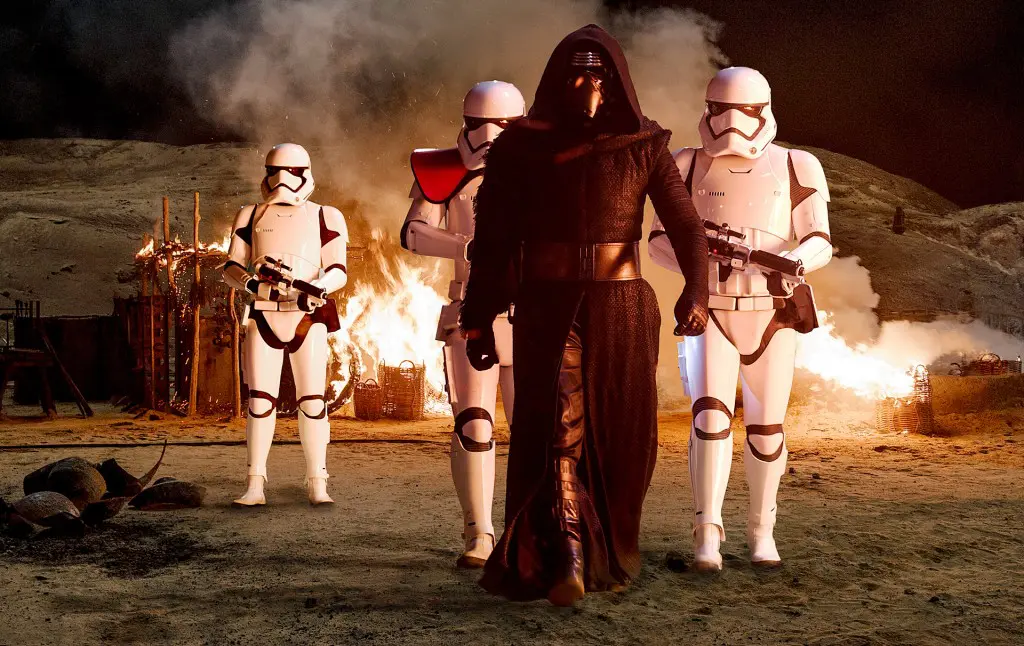 J.J. Abrams took heat for Star Trek: Into Darkness when he virtually remixed Star Trek II: The Wrath of Khan into his own concoction. There's some of that remixing at play in The Force Awakens where roles are swapped while scenarios remain somewhat the same, yet that familiarity works far better in the world George Lucas originally built because of who inhabits those roles.
It's hard to go wrong penning a story when one of the central figures is Han Solo, played by the seemingly ageless Harrison Ford. Solo's arrogance, quips, and even a return to his scoundrel ways are a welcome refrain to his younger years, and Ford melts right back into the iconic character that launched his career.
The newcomers trying to save the galaxy alongside Solo including Daisy Ridley as Rey, John Boyega as Finn, and Oscar Isaac as Poe, already feel at home in this scrappy universe. They hold their own in the presence of Solo while carving out their own identities and motivations. The future of the saga has the right pieces in play for continued success.
Star Wars: The Force Awakens does as much to reconnect us with the saga as it does to lay the framework for the next two episodes. More new questions are asked than posed questions answered, and the final scene delivers the greatest emotional punch of them all that will leave any Star Wars fan gnawing at their fingernails for Episode VIII.
Best of all, Star Wars: The Force Awakens brings back the feeling of excitement, joy and discovery that A New Hope did. It never tries to be something it isn't. Under all the talk about gangs and aliens whose convoluted names I don't even begin to remember and will only remember if I see it on an action figure, it's one heck of a fun old school Star Wars film.
I'm so glad I let the Force in when it called. You will be, too.
Read our other Star Wars: The Force Awakens review by Jon Hueber.
TheHDRoom may be paid a small commission for any services or products ordered through select links on this page.