'Shovel Knight: Treasure Trove' Review: Fun In Spades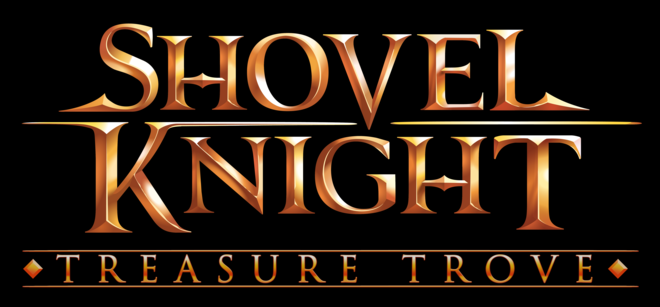 Shovel Knight is a retro indie game released in 2014. Using NES-style graphics and classic platform play similar to Duck Tales (NES) and Zelda II (NES), Shovel Knight received critical acclaim, and some say started a retro side-scrolling platformer revolution. Now players who own a Nintendo Switch will want to pick up Shovel Knight: Treasure Trove. A collection of all the previous year's content for Shovel Knight, the first expansion Plague of Shadows, and the brand new expansion, Specter of Torment.
In the original game, Shovel Knight, players are introduced to our blue armored hero, the Shovel Knight. Wielding his trusty shovel and on a quest to save his friend Shield Knight. Shovel of Hope, the main campaign, should be a new player's first step into Shovel Knight: Treasure Trove. This original game borrows from many classic side scrollers, using the joypad to move, our hero attacks, jumps, and can even "pogo" jump attack enemies. Bouncing on enemies with your shovel out is a key to success.
The original Shovel Knight campaign is amazing and should provide players hours of enjoyment as they move from area to area via the main map, which is very reminiscent of Super Mario Bros 3 (NES), and take on different knights with various powers. Shovel Knight will unlock areas as he clears others, sometimes battling random enemies that appear on the map, eventually finding his way to the evil Entrantress. Shovel Knight really is the height of what a 2D side scroller game can be. Developer Yacht Club Games doesn't hinder itself in the retro style, utilizing newer gameplay mechanics and design to create an amazing game.
Shovel Knight: Treasure Trove also includes the first expansion released, Plague of Shadows. Players now control the Plague Knight, one of the boss characters in the original game. Plague of Shadows takes place as a concurrent story, using modified versions of original levels with a heavily increased level of difficulty. Plague Knight uses potions as his weapon and is harder to control, more of a Luigi to Shovel Knight's Mario, he sort of skates around and gets a double jump. There are some particular challenging jumps that rely on his charge attack to time it just right. Plague of Shadows is more like a challenge mode for those who made it through the main game.
Finally, the collection also includes the brand new expansion Specter of Torment. A prequel story starring another boss character from the first campaign, Specter Knight. Specter Knight is on a quest to recruit the would-be baddies in the original game. Unlike Plague of Shadows, Specter of Torment is a major overhaul, with new levels, no map area, and completely different play control. Specter Knight uses a scythe and can slash diagonally, mid-jump, toward enemies. This creates some fun puzzles with perfectly timed, chained jumps to lanterns to make it across larger areas. Specter Knight can also skate-grind along many areas, adding some quickness compared to the slower Shovel Knight. Even as a stand alone game, I would recommend everyone play Specter of Torment. The amazing storyline, gameplay, and level design make it a top indie game title by itself.
Shovel Knight: Treasure Trove is must-buy for Switch owners. Even if you played the previous Shovel Knight games, the addition of Specter of Torment, along with small changes like co-op play, gender changing, challenge modes, and the ability to go mobile at any moment, are well worth the $24.99 on the Nintendo eShop. The game plays well with two-players using Joy-Cons and even better on the Pro controller. Yacht Club continues to show depth, creativity, and ingenuity, even in a limited graphics retro game. Pick up Shovel Knight: Treasure Trove or at least Specter of Torment and give yourself a great game to travel with that won't destroy your battery life and take a breather from the "Wild."
Shovel Knight: Treasure Trove and Specter of Torment are now available on the Nintendo eShop. This review is based on a digital copy provided for that purpose.
TheHDRoom may be paid a small commission for any services or products ordered through select links on this page.