'Instant Family' Review: Adopt This Family Film For The Holidays
The premise of Instant Family is not only based on a true story of co-writer and director Sean Anders' life, but it is one that hits a little close to home to me and my wife. We've thought about fostering a child, and we've actually thought about fostering a teen, as to skip past all the messes, diapers, and general yuck that comes from kids. But the same fears we have about fostering a teen are only full display in Instant Family, and it was nice to see that our fears are not unique.
Instant Family focuses on a middle aged couple, Pete (Mark Wahlberg) and Ellie (Rose Byrne), who decide they want a family, but don't want to go though the actual child birthing procedure. Instead, they agree to foster a child and see where it goes, possibly leading to an eventual adoption.
Pete and Ellie enroll in foster family classes and begin the process of learning how to be parents to a kid that is not truly theirs. Co-screenwriter John Morris uses these classes to mine comedic gold, primarily from the characters of October (Iliza Shlesinger), who is looking for one particular type of child to adopt with a particular set of skills — think The Blindside.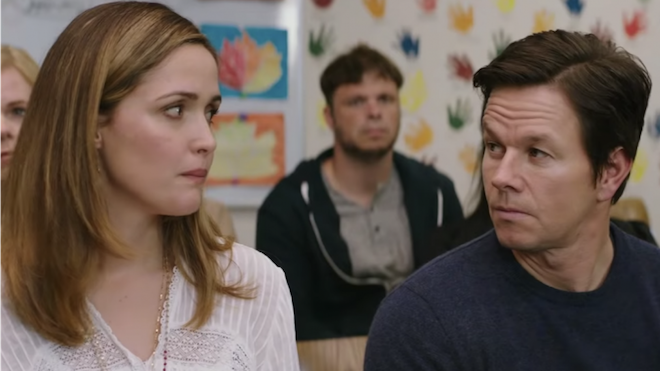 As Pete and Ellie get ready to meet some kids, they dare themselves to talk to a teenager, Lizzy (Isabela Moner), as teens are far less likely to be fostered or adopted. They decide to take the plunge with Lizzy, and then learn that she comes with two siblings, Juan (Gustavo Quiroz) and Lita (Juliana Gamiz). Guilted into not breaking the family up by the foster counselors played by Octavia Spencer and Tig Notaro, Pete and Ellie take on all three, and, as you can imagine, comedic chaos ensues.
While Instant Family is decidedly a comedy, there is a strong heart that beats under the surface. As the family goes on through the school year and the holidays trying desperately to meld together, Lizzy cannot let herself attach to her new family and causes grief whenever and wherever she can. This too is played for comedy, but between the laughs, a real social issue is being presented, and its one that carried a far more important banner in this film.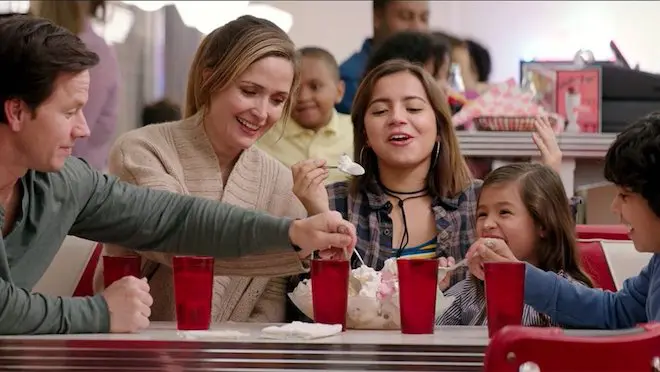 Anders and his cast successfully hit the right notes, with Isabela Moner (Transformers: The Last Knight) carrying the lion's share of the drama like a pro, and Gustavo Quiroz generating big laughs as her clumsy, accident prone little brother. Rose Byrne's Ellie, to me, comes off a little too strong in her quest to be liked — almost to the point of annoyance, and Mark Wahlberg is steady as Pete, the man trying to hold all of this together.
Instant Family is a wonderful family film for the holidays, because, at its heart, its a film about family and what it really means. Next week, when we're all at Thanksgiving dinners with our loved ones and arguments arise, as they often do, it's nice to be reminded about what a family is supposed to be, and this film does that splendidly with honest laughs, some slapstick, and a whole lotta heart.
Instant Family is rated PG-13 and is in theaters on November 16th.
TheHDRoom may be paid a small commission for any services or products ordered through select links on this page.