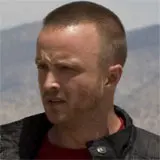 Breaking Bad's latest episode 'Salud' is all about the fallout of poor decisions. We see the aftermath of Walt vs. Jesse, Saul saying "I told ya so," and Gus finally settling things with the Cartel 20 years in the making. Through it all we also get a greater glimpse into Walt Jr., and Jesse feels what it's like to be a piece of property.
First and foremost, Walt is back, or rather Bryan Cranston is back. His portrayal in 'Salud' is so vulnerable and raw that it really tugs at your heart. Walt looks beyond exhausted and when he realizes he missed his own son's 16th birthday that he reveals a side that we haven't seen for quite a while, if at all.
Line of the episode, though, goes to Walt Jr.:
"Remembering you that way wouldn't be so bad. The bad way would be to remember you the way… the way you've been this whole last year. At least last night you were… you were real."
Walt Jr. has become the voice of reason and the glue trying to tie his family together, desperately grasping at anything to re-assemble a normal family unit. Life is failing miserably around him and he knows it.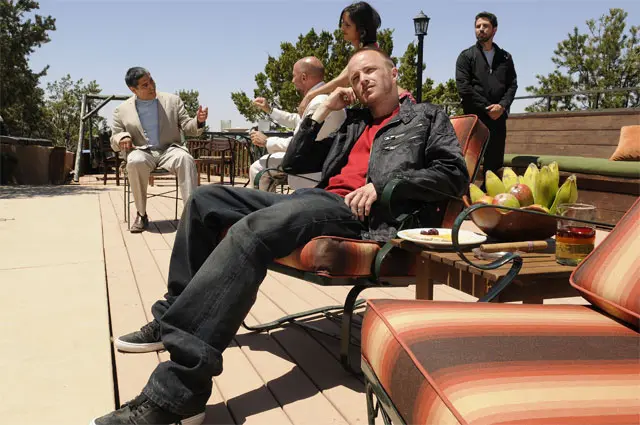 Skyler. I had such high hopes for her. She has really emerged as a formidable partner to Walt in his illicit endeavor. She's been the business and Zen-like side of things while Walt cooks and works on raw emotion.
But really? Great Aunt Birget? Seriously? Not only does she hand over $600,000 to her old boss/lover in the hopes that he'll do the right thing and pay the IRS, but when he doesn't, she confronts him about it which culminates in her flat out telling him that the money came from her. Bad form, as Captain Hook would say. Really not a smart move and this shows that she isn't really cut out for this life. This is what separates the men from the boys in the game we see on this show, when the crap hits the fan how are you going to handle it?
Skyler is not exactly the coolest of cucumbers. Gus on the other hand is calm, cool, and collective even while sticking his finger down his throat in a drug lord's bathroom.
Gus, Jesse, and Mike travel down to Mexico for what Jesse thinks is about him showing the chemists down there how to make Walt's product. He bluffs his way through part of it, but takes control in true Jesse fashion and ends up recreating it perfectly.
His celebration is short-lived, however, when he is informed that he now belongs to the Cartel. His expression is one of shock, anger, and confusion. As they celebrate back at Don Eladio's palatial estate, his concerns are quickly put to rest in a scene of absolute brilliance both in writing and Giancarlo Esposito's execution.
Like almost every episode where Gus is center stage, the ending is so fantastic that I won't ruin it, but it further emphasizes his badassedness. He is such a bad ass that I have to make up words to like badassedness to express it.
'Salud' is a really solid episode and huge improvement from last week's, 'Bug.' My only concern is that this isn't the season finale so I worry that either the next one is going to be a massive letdown, or the intensity is going to go overboard and become almost a gag. Hopefully it won't.
– James Zappie