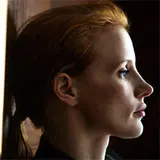 Kathryn Bigelow's hunt for Osama bin Laden thriller Zero Dark Thirty has been cleared by Sony Pictures Home Entertainment to make its Blu-ray and DVD debut on March 19.
Zero Dark Thirty is up for five Academy Awards including Best Actress in a Leading Role for Jessica Chastain and Best Picture. The film stars Jessica Chastain, Jason Clarke, Joel Edgerton, Jennifer Ehle, Mark Strong, Kyle Chandler, Edgar Ramirez, James Gandolfini, Chris Pratt, Callan Mulvey, Fares Fares, Reda Kateb, Harold Perrineau and Stephen Dillane.
Sony will present Zero Dark Thirty on Blu-ray in 5.1 DTS-HD Master Audio and 1.85:1 1080p video, with DVD and UltraViolet versions included. Bonus features include:
No Small Feat – features Bigelow sharing why this project, and the recounting of this historic event, was so important.
The Compound – lets audiences hear from cast and crew on the recreation of Osama bin Laden's lair and take a walking tour of the recreated compound.
Geared Up – provides an in-depth look at the detailed measures taken in training, equipping and filming the raid, as well as cast and crew commentary on this great feat in filmmaking.
Targeting Jessica Chastain – features cast, crew and Jessica herself reflecting on her role as Maya, the pivotal force at the center of the 10-year manhunt.
Click here to pre-order Zero Dark Thirty on Blu-ray for a discounted price with free shipping at Amazon.com.