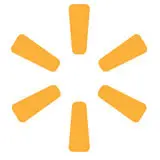 Black Friday 2012 is just a couple hours from getting underway at the earliest time it ever has before. Leading the charge is Walmart who will be opening their doors at 8pm for the first of several planned Black Friday "events."
As with years past, Walmart's website is the place to check your specific local Black Friday ad circular. The number one doorbuster this year as far as electronics go seems to be the $38 Blu-ray player that will certainly fly out the door. It seems like just a few years ago when a DVD player at that price was considered a steal. If a Blu-ray player can drop as low as $38, how low can a DVD player go?
There are a total of 47 pages in the Walmart Black Friday 2012 ad this year with the "events" broken down into 8pm and 10pm. At 8pm, the Xbox 360 console with Skylanders: Spyro's Adventure bundle for $149 should sell relatively well for parents who want a cheap video game console and fun game to go with it. Wii's will be on sale for only $89 as Nintendo and retailers look to clearance them out to make room for more Wii Us that will start to stay on shelves in 2013.
Any doorbuster item that you are physically standing in line and want within one hour of it going on sale will be guaranteed at the doorbuster price by Walmart. You will be issued a raincheck that can be redeemed for the item when it comes back in stock.
Head over to Walmart.com to check out your local 2012 Black Friday ad, or check out some of the specific video game and electronics deals.