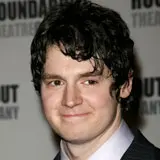 Fox has kicked casting for Matthew Vaughn's X-Men: First Class into high gear with reports of another mutant signing and a second in the works.
Roger Friedman is reporting that Benjamin Walker has signed on to play Beast, the large intellectually gifted blue mutant played by Kelsey Grammer in X-Men: The Last Stand. He's currently starring in Public Theater's 'Bloody Bloody Andrew Jackson' and will jump straight from that New York theater gig into X-Men production within the next few weeks.
Meanwhile, THR's Heat Vision reports Michael Fassbender has moved from hopeful for the role of Magneto to early negotiations with Fox. Columbia still remains interested in Fassbender for the Spider-Man reboot so it will be interesting to see if they make a play here shortly or focus elsewhere.
As it stands the X-Men: First Class cast list stands at James McAvoy as Charles Xavier and Benjamin Walker as Beast. More mutant casting announcements should roll in regularly over the next several weeks.