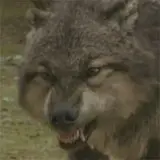 Taylor Lautner and his fellow Wolf Pack actors get the chance to take center stage over Robert Pattinson, Kristen Stewart and Dakota Fanning in The Twilight Saga: New Moon as evidenced in this extended clip.
The clip helps quench fears spawned earlier this summer when the first footage of Jacob turning into a wolf left a sour taste with less than perfect special effects. The same transformation is a part of this clip and reveals more refined CGI wolf animation for not only Taylor but one of his Wolf Pack mates.
The Twilight Saga: New Moon is now a little less than a month off. Look for more clips to be released in the very near future.
See the Wolf Pack clip in high definition at Yahoo! Movies.