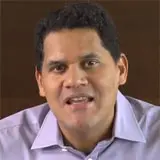 Nintendo is holding a big press event tomorrow morning in New York City that is expected to reveal the launch date, price and games for the upcoming Wii U gaming console.
Those press members in attendance won't be the only ones who get to sit in on the big announcement. This morning via the Wii U Facebook page, Nintendo of America president Reggie Fils-Aime delivered a video message that the Wii U press conference will be streamed live via the Wii U Facebook page at 10am EST tomorrow morning, or at least a link to it will be available on the Wii U Facebook page. In other words, we'll all get to hear about the big Wii U news at the same time.
The bigger question is whether retailers will start taking Wii U pre-orders after the press conference concludes. There have been rumors of potential shortages this holiday season due to the components required to build the Wii U GamePad controller with the built-in screen. With no other major new gaming device being available other than tablets, Wii U could turn into this holiday shopping season's hot commodity.
Be sure to Follow Wii U on Facebook and be online tomorrow, September 13 at 10am EST to get the full scoop on all the Wii U launch specifics straight from the horse's mouth.