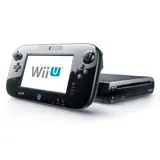 Your Wii U console became a little more useful late last week when Nintendo activated a trio of video features that were inactive when the console launched on November 18.
Now available to use with slick new interfaces via Wii U's main console are Amazon Instant Video, Hulu Plus and YouTube. These video features are old hat to Xbox 360 and Playstation 3 owners, but they do show that Nintendo is serious about battling for a place in family room's with a device that is capable of much more than gaming. Though it does the latter just fine as well.
Remember, you will need accounts at each of these video providers to use their services. In the case of Amazon Instant Video and Hulu Plus that means paying a monthly fee.