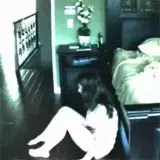 The Saw franchise was no match for Paranormal Activity at the box office this weekend as David easily slayed Goliath for its first weekend box office crown, a feat The Blair Witch Project could not pull off.
Paranormal Activity brought in an estimated $22 million from Friday through Sunday to bring its total (and profit considering the $15k production costs) to $65.2 million with more room to grow as Paramount slowly executes its expansion plan.
Saw opened to relatively positive reviews but was clearly set back by Paranormal. Except for the first Saw film, all subsequent sequels had opened to $30 million or more. Saw VI made a disappointing $14.8 million in what should be the first sign that the series is beginning to wind down.
While last weekend saw moviegoers plop down their hard earned cash for all the new releases, the three lower tier titles this weekend failed to measure up. Astro Boy failed to take off with $7 million, Cirque du Freak: The Vampire's Assistant made only $6.3 million, and Amelia missed the top 10 with $4 million.
The complete weekend box office results for October 23-25 are as follows:
1. Paranormal Activity: $22m
2. Saw VI: $14.8m
3. Where the Wild Things Are: $14.4m
4. Law Abiding Citizen: $12.7m
5. Couples Retreat: $11.1m
6. Astro Boy: $7m
7. The Stepfather: $6.5m
8. Cirque du Freak: The Vampire's Assistant: $6.3m
9. Cloudy With a Chance of Meatballs: $5.6m
10. Zombieland: $4.3m
Michael Jackson's This Is It is the only new wide release next weekend and it will get a head start with a Wednesday bow.