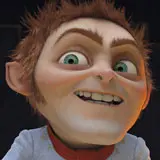 The finalized weekend box office actual results are in with hardly any changes from the estimated totals. Shrek the Fourth still came out on top with Get Him to the Greek holding off Killers for second place.
In our interactive weekly Weekend Box Office Prophet Predictions Game, the Prophet came close to nailing all four of the newcomers at the box office. Only a sizeable miss on Shrek kept him from finishing at the top (see the results). With a 4-1 Prophet win, player Shanen will still take a home a consolation DVD prize for finishing on top (view the weekly leaderboard) with an impressive combined $6 million for all five films played, or a $1.2 million miss per film average. The four Blu-ray prizes, however, will roll into the next round and be joined by another.
Here are the complete top 10 weekend box office results for June 4-6.
1. Shrek Forever After: $25.5m
2. Get Him to the Greek: $17.6m
3. Killers: $15.8m
4. Price of Persia: The Sands of Time: $14m
5. Sex and the City 2: $12.3m
6. Marmaduke: $11.6m
7. Iron Man 2: $7.9m
8. Splice: $7.4m
9. Robin Hood: $5.4m
10. Letters to Juliet: $3m
Check back tomorrow for a new round of the Weekend Box Office Prophet Game featuring The A-Team, The Karate Kid and three holdovers from this past weekend.