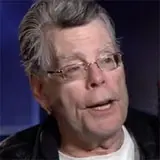 Under the Dome will mark the latest Stephen King book adapted for the small screen when CBS runs the 13-episode event this upcoming summer. The first footage and behind-the-scenes sneak peek was revealed at WonderCon on Saturday for attendees of the panel, and today CBS has released the one-minute video online for the rest of us to watch.
In Under the Dome, the town of Chester's Mill finds itself suddenly trapped under a transparent dome that won't let anyone in or out. This circumstance creates a rather under set of conditions that the townsfolk and law enforcement officials will have to contend with leading to some rather intense drama as only Stephen King can deliver.
Showrunner Neal Baer commented at the WonderCon panel that he would love for Under the Dome to run for multiple seasons even though there is only one book as source material. The adaptation of the book for the small screen was handled by Lost's Brian K. Vaughn for Stephen Spielberg's Amblin Television.
Starring in Under the Dome are Dean Norris, Rachelle Lefevre, Aisha Hinds, Natalie Martinez, Mike Vogel, Nicholas Strong, Colin Ford, Alex Koch and Britt Robertson. The series premiere is set for June 24 on CBS.
Watch the one-minute WonderCon Under the Dome footage and behind-the-scenes look featuring the man himself, Stephen King, chiming in on why he thinks the show will be a home run. You will also see what happens when a large truck tries to break through the invisible barrier.