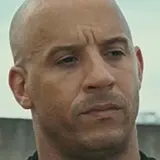 The first trailer for Fast Five hit earlier today in an orthodox manner when Vin Diesel personally uploaded it to his Facebook profile page. He's not only a bona fide international star, but an Internet marketing and public relations guru who begged for Facebook not to crash during the upload just as you or I might.
While the Facebook trailer was good and teases what may become the best film in the series to-date, it was a little on the small side for my tastes. Thankfully Universal shut Vin's exclusive premiere window and handed the trailer over to Apple where you can now download it right now in 1080p.
Fast Five brings together series vets Vin Diesel, Paul Walker, Jordana Brewster, Tyrese Gibson and Sung Kang to go along with newcomer and law enforcement bad-ass Dwayne "The Rock" Johnson. Look for the Justin Lin-directed thrill ride in theaters on April 29.