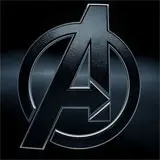 Some of The Avengers assembled at the New York Comic-Con this past weekend to participate in a panel that revealed new footage from the film and hints at where the franchise is headed next.
Thanks to YouTube, the panel in its entirety is now available to view and you can take it all in below. Almost all; the sneak preview footage featuring more of The Hulk, Black Widow recruiting Bruce Banner, the Helicarrier and more was not recorded for obvious reasons.
On the panel along with Marvel chief Kevin Feige were Mark Ruffalo (Bruce Banner/The Hulk), Cobie Smulders (Agent Maria Hill), Clark Gregg (Agent Coulson), Tom Hiddleston (Loki), and a shy Chris Evans (Captain America). Hiddleston gets the most attention; he's clearly a ladies man.
In speaking about The Avengers franchise, Feige noted that Iron Man 3 kicks off phase two of their plan that will hopefully culminate in The Avengers 2. Currently the only other confirmed part of phase 2 is Thor 2, but Marvel is working to add Dr. Strange into the mix.
Lastly, Feige confirmed that The Avengers will include a post-credits scene. Good luck figuring that one out until it ultimately leaks.
Watch The Avengers New York Comic-Con panel below, followed by some b-roll footage from the event.