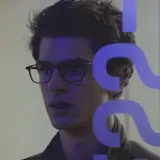 Columbia Pictures has released the official The Amazing Spider-Man trailer in high definition after a bootleg and subsequent YouTube version leaked within the past several days.
Andrew Garfield (The Social Network) stars as Peter Parker/Spider-Man in this new take on the websligner's origins. Joining Garfield as Rhys Ifans as Dr. Curt Conners/The Lizard, Emma Stone as Gwen Stacy, and Sally Field and Martin Sheen as Aunt May and Uncle Ben.
Director Marc Webb's vision for Spider-Man based on this trailer is being compared to the darker tone established by Christopher Nolan in his Batman films. The trailer is heavy on drama and devoid of the goofy comedy that Sam Raimi's Spider-Man trilogy and the old television show played up.
The coolest aspect of the trailer are its closing moments when the perspective changes to through Spidey's eyes as he swings, run and crawls atop New York's skycrapers. At first this reminded me of the motion-controlled rides at amusement parks, or more specifically, the newly revamped Star Tours ride with 3D. Then I rememberd a video game released a few years back called Mirror's Edge and the similarity is uncanny.
Check it the Mirror's Edge trailer, followed immediately by The Amazing Spider-Man trailer and see what you think.
Finally, download and watch The Amazing Spider-Man trailer from Yahoo! Movies in full high definition