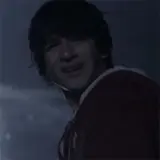 Last night, MTV unveiled their revamped 'Teen Wolf' to the world in the form of an extended 3-minute trailer that you can watch in its entirety below.
If you were expecting MTV to follow the template of the 1985 Teen Wolf film starring Michael J. Fox, think again. MTV's 'Teen Wolf' series is much darker and sexier than its inspiration. There are dead bodies, implied teenage sex (or heavy making out), wolf hunters, and not a single campy scene to be found.
The trailer strikes a tone somewhere between Twilight, with the high school and supernatural fusion angle, and Syfy's 'Being Human,' whose mild mannered wolf character also struggles with his condition and the "dark passenger" that cannot be held back when the moon is full.
The 'Teen Wolf' premiere is coming to MTV on Sunday, June 5 at 11/10 central.