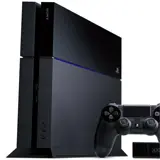 Sony's PlayStation 4 release date has finally arrived. To help ring in a new era of PlayStation gaming, Sony and Spike TV has joined up to present PS4 All Access: Greatness Awaits, a TV special that will offer new PS4 information, trailers, and even some surprise game announcements. You can find PS4 All Access online free live streaming by following the links below.
Journalist Geoff Keighley, host of PS4 All Access on Spike TV, has been tweeting about the event non-stop for at least the past week. Through his tweets we have learned that there will be the debut of a new Destiny trailer from Bungie, a new Infamous: Second Son trailer, and a new Metal Gear Solid V trailer. All of these PS4 trailers will be accompanied by the minds behind the games and special announcements that will hopefully floor us.
Tonight's PS4 All Access on Spike TV also promises at least one new game announcement, the return of a classic that is set in space. It could be any number of choices so we'll have to wait and watch on TV or online via streaming to find out exactly what it is.
PS4 All Access will be broadcast live from New York City and air on Spike TV beginning at 11pm EST / 8pm EST, leading directly into the release of PlayStation 4 on the east coast. If you're even remotely interested in a PS4 console then you won't want to miss it.
You can watch PS4 All Access online free live streaming right here at US Stream. Sony is also offering streaming via PS3 on the console's live events viewers app, so look it up when you're logged into that console.
What I wouldn't expect to see tonight is a huge announcement regarding the next Naughty Dog game that would be the developers first on PS4. I would expect that to be first teased during the Spike video game awards next month. Strangers things have happened before, though.