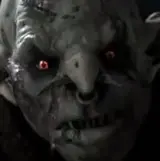 The E3 trailers continue to trickle out ahead of the show next week with the latest coming from Middle-earth: Shadow of Mordor.
In this all-CG trailer, titled 'Gravewalker,' we meet the protagonist Talion and his ball and chain, the immortal Wraith Spirit. Unfortunately for Talion, the Wraith Spirit is bound to him by a curse that cannot be broken. So, with Wraith Spirit in tow, Talion sets off to fulfill revenge against Sauron and his armies.
Middle-earth: Shadow of Mordor is coming to PlayStation 4, Xbox One, PlayStation 3, Xbox 360 and Windows PC on October 7. You can pre-order the game now on the platform of your choice with free shipping at Amazon.
You can also pick up some new exclusive runes by registering a free WBID account here.