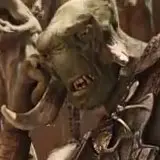 Disney is rightfully concerned as the March 9 release date for director Andrew Stanton's John Carter starring Taylor Kitsch approaches. Whether its comparisons to the arena fight in Star Wars Episode II: Attack of the Clones or a disinterest or lack of awareness from the casual moviegoers, the $250+ million big budget gamble could become the first big flop of 2012.
Several high profile movie bloggers and critics have been the film and Tweeted about it already in Disney's attempt to build online buzz. Almost all of them have endorsed the film with a Tweet of approval, but in-depth reviews are still locked down under embargo.
As Kick-Ass and many other male-skewed action films have proven, positive buzz in the blogosphere doesn't always translate to box office riches. If people with no nostalgic ties to the century-old book the film is based on have no interest in seeing Taylor Kitsch run around with CGI creatures on a desert, err, Martian landscape, they won't despite what anyone Tweets about the film.
The John Carter March release date doesn't exactly scream blockbuster, neither does the lack of accompanying merchandise to make the film feel like a big event. There are absolutely no tie-in action figures coming to a toy aisle near you.
After last March's big budget bomb Mars Needs Moms, Disney is doing everything in their power to avoid a repeat performance. Take for example the new clip and sizzle reel released earlier today. It includes an extended clip of the "White Monkey scenes, as well as an effects-heavy sizzle reel that could be a glimpse at a new upcoming trailer.
The question for you all is this: does this new footage make you want to see John Carter or not?