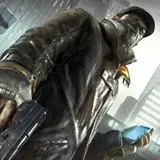 Ubisoft has revealed a November 19 release date for their new IP Watch Dogs in North America. Other territories were not mentioned in the announcement.
We already knew Watch Dogs is coming to Xbox 360, Playstation 3, Playstation 4, Wii U and PC. Now Ubisoft is listing all of those consoles as well as "other next generation consoles," which can be interpreted as the next Xbox. Ubisoft also confirms that Watch Dogs will be a PS4 launch title which slyly gives away the obvious November release date for the new console.
A release date announcement by itself isn't overly exciting so Ubisoft has passed along a new Watch Dogs trailer called 'Out of Control.' In the trailer, protagonist Aiden Pearce ventures into a new area of Chicago that we haven't seen yet and continues his quest to escape his past.
Additionally, those who pre-order Watch Dogs at GameStop will receive an exclusive poster by comic-book artist Alex Ross that served as the inspiration for the game's box art.