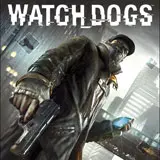 Ubisoft has surprisingly released the finalized box art for Watch Dogs well ahead of its anticipated fall 2013 release.
As was revealed at the Playstation Meeting 2013 a couple nights ago, Watch Dogs has been confirmed for release on Xbox 360, Playstation 3, Wii U, PC and PS4. Though unconfirmed, a next generation Xbox release is widely expected as well.
The Watch Dogs cover art doesn't include the Playstation 4 version as Sony could still be working on finalizing the look and feel of their PS4 game art templates.
Watch the PS4 Watch Dogs gameplay demo.
Click here to pre-order Watch Dogs on the platform of your choice with free shipping at Amazon.com.