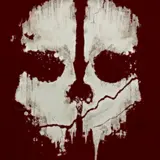 Today is a big day for Call of Duty: Ghosts players as Activision is taking the wraps off a key component of the franchise's success with the Call of Duty: Ghosts multiplayer reveal sponsored by Major Nelson and Xbox that will be streamed online live for free across the world.
What can we expect from the Call of Duty: Ghosts multiplayer reveal? Activision promises to go in-depth on all things multiplayer and to deliver several world premiere announcements attached to the game's multiplayer mode.
The most obvious anticipated announcement is what Activision will be packing into the collector's edition or Care Package edition. Last year's Care Package included a remote control drone and stand. I doubt this year's will include a dog as that's one of Ghosts' main new features. I do expect something big and bold as that is how Activision, Treyarch and Infinity Ward roll when it comes to their deluxe packages.
I expect some big upgrades to Call of Duty: Elite as well, especially as we head into the next generation of gaming with Xbox One and PlayStation 4. Tablet compatibility is becoming all the rage so I could see some sort of second-screen capability being outfitted. Maybe someone on a second screen can jump in and control the dog. Activision could do themselves a big favor by running this reveal event on the next-gen consoles.
The Call of Duty: Ghosts multiplayer reveal free live online stream gets underway at 1:30pm EST / 10:30am PST from downtown Los Angeles, California. Media is on hand for the event so I expect the live stream will include them getting their first taste of Call of Duty: Ghosts multiplayer modes, hopefully on Xbox One and not Xbox 360. I will be sure to pass along any new assets that Activision unloads either during or shortly after the event concludes.
Watch the Call of Duty: Ghosts multiplayer reveal free live online stream below (it will automatically appear in the empty space when the stream starts). If the embed doesn't work, go here.