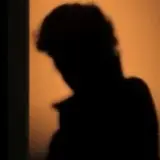 In can you hadn't deduced it yet, BBC has filmed a third season of Sherlock and until today hasn't shared a shred of footage with the outside world.
Finally we get a Sherlock: Season 3 teaser trailer that is more tease than trailer. Benedict Cumberbatch as Sherlock is seemingly back from the dead but his acquaintances don't know that yet, not even John Watson (Martin Freeman). The trailer teases Sherlock alerting those around him to his survival in what we can only imagine are a combination of cruel and hilarious ways.
Watson's got a bit of a different look to start Season 3 as a bushy mustache has taken up residence on his upper lip. Expect Sherlock to have a field day making fun of it and – I'm guessing here – driving Watson to eventually shave it off.
What the Sherlock: Season 3 teaser trailer fails to offer is a premiere date. All we know is that it is coming to the United States via PBS and it will debut sometime in 2014. The wait continues.