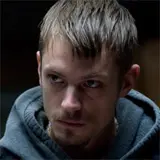 AMC debuted the first two hours of 'The Killing' last night and turned around today to offer the entire two-episode season premiere via online streaming at the show's official website.
'The Killing' with it catchy tag line "who killed Rosie Larsen?" pulled in 2.7 million total viewers in its first airing last night, second on the network to only the series premiere of 'The Walking Dead' last fall which blew away expectations with 5.3 million viewers. Overall, 'The Killing' attracted 4.6 million total viewers and a 3.7 rating in the 18-49 adult demographic after two additional encore airings that ran back-to-back.
If 'The Killing' can maintain its current pace, it will rank up there with AMC's 'Mad Men' that averages around 2.3 million viewers per episode. We'll get a better idea of where 'The Killing' will level off after the next episode due on Sunday, April 10.
Watch 'The Killing' 2-hour premiere online right now at AMCTV.com.