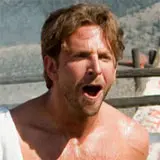 Planning on checking out Joe Carnahan's The A-Team movie this weekend and want to get a head start?
Today Fox distributed four minutes from the opening of The A-Team via Moviephone. In the extended clip you get to watch the team of Liam Neeson, Bradley Cooper, Quinton "Rampage" Jackson and Sharlto Copley come together for the first time. The film also stars Jessica Biel, Patrick Wilson and Gerald McRane.
I'll be back tomorrow with my full review of The A-Team but can preface it by saying the movie is a lot of fun and quite nostalgic, if a bit too serious and frenetic compared to the television show. It's definitely a good time mindless time which is something this box office season needs.