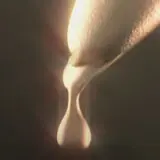 James Bond always knows how to make an entrance. Likewise, his films over the past half century have also left an impression from the first moment on-screen.
Bond's latest digital adventure in 007 Legends takes a cue from the same films it sets out to recreate and let players relive as Britain's famed secret agent. A Bond adventure wouldn't be a Bond adventure without a stylistic and sexy opening cinematic and that's exactly what 007 Legends delivers. You can watch the opening cinematic in its entirety below.
007 Legends stars the voicses of Daniel Craig and Judy Dench, amongst others, and arrives for Xbox 360, Playstation 3 and the PC on October 16. A Wii U version will be available on December 4.
Click here to pre-order 007 Legends on the platform of your choice at Amazon.com