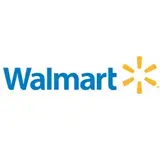 While driving into the office this morning I heard a Walmart Black Friday ad on the radio. This ad wasn't pushing any sales they were putting into place. It was a direct stab at Target, Best Buy, Sears, K-Mart, Toys R Us, and all the other stores they're going up against.
Here's how it works. If you show up at Walmart on Black Friday with a print advertisement from a competitor that shows a lower price and show it to the cashier, they have been trained to change the price on the spot to the lower price. Maybe you saw a Black Friday TV deal at Best Buy but were afraid they'd run out of stock. Or an Xbox 360 bundle at Target. Walmart will price match them all.
This move by the mega retailer may not be the last. Though Walmart has struck first with price matching, Target or other competitors may elect to do the same and try to drive some extra foot traffic through their doors. Online players like Amazon.com, whom have already begun their Black Friday deals, may also have a trick up their sleeve.