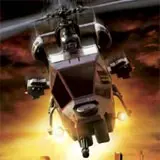 Walmart.com has published an extensive list of Columbia Tristar and Sony catalog films on Blu-ray Disc with releases dates stretching between August and October and list prices ranging from $28.95 to $34.95.
Several inclusive titles including Blue Thunder, Labyrinth, and St. Elmo's Fire, amongst others, had been previously hinted at by the studio but never formally announced with a release date.
This list not only confirms the titles are on the way but offers precise release dates for each and every one of them. While there's still time for Sony to shuffle their plans and move or even remove titles from this list, what you see below is a good bet for being close or identical to what will be in stores this fall.
August 11
About Last Night
St. Elmo's Fire
Starman
Blue Thunder
August 18
September 1
September 8
Silverado
Quick and the Dead
September 15
Easy Rider
Punch-Drunk Love
October 13
October 20
Each of these probable movies on Blu-ray will be updated with official announcements if/when made by Sony.