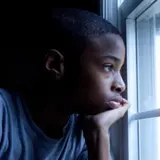 Davis Guggenheim puts America's public education system under the microscope in Waiting for Superman, the acclaimed 2010 documentary that has been announced for a February 15 debut on Blu-ray Disc and DVD.
The 1 hour 43 minute documentary starring Geoffrey Canada, Michelle Rhee, Bill Strickland, Randi Weingarten and Bill Gates will be presented in 1080p video and 5.1 DTS-HD Master Audio on Blu-ray.
Extensive bonus features will all be offered in HD and include a Commentary by Director Davis Guggenheim and Producer Lesley Chilcott; Deleted Scenes; and the following featurettes: Changing the Odds, Updates, A Conversation with Davis Guggenheim, The Future Is In Our Classrooms, and The Making of "Shine."
Pre-order Waiting for Superman on Blu-ray for $27.99 at Amazon.com.