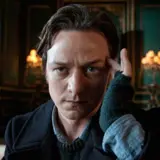 Fox has announced that Matthew Vaughn's critically praised X-Men: First Class starring James McAvoy, Kevin Bacon, Rose Byrne and Jennifer Lawrence is headed to Blu-ray and DVD on September 9.
The announcement comes just a couple days before Comic-Con kicks off and the timing is no coincidence. Fox will be heavily promoting the X-Men: First Class home video release at the Con by offering the first 1,000 fans who pre-order the Blu-ray or DVD version a free shirt that either features Charles Xavier (McAvoy) or Erik Lehnsherr (Fassbender).
What shirt you get will be determined by which cover you choose. Fox is creating two limited edition covers; one featuring Charles and the good mutants, and the other with Erik and the not-so-good ones.
Bonus features on X-Men: First Class on Blu-ray will include the following:
10 Marvel "X-Men" Digital Comics with exclusive "X-Men: First Class" Backstory Comic
More than two hours of never-before-seen extras, including:

Cerebro Mutant Tracker: The complete interactive Mutant Database with interactive videos giving fans the ability to learn about their favorite mutants in the X-Men film franchise
Children of the Atom: An eight-part behind-the-scenes featurette, charting the film from pre-production through post-production, including visual effects techniques and cataloguing "X-Men" transformations through prosthetic make up and costume design
"X" Marks the Spot: An interactive feature allowing viewers the opportunity to learn more about specific scenes with talent interviews and behind-the-scenes footage
Extended and Deleted Scenes
BD-Live Portal with additional Cerebro Mutant Tracker profiles
Composer's Isolated Score
Theatrical Trailer
Click here to pre-order X-Men: First Class on Blu-ray for a discounted price at Amazon.com.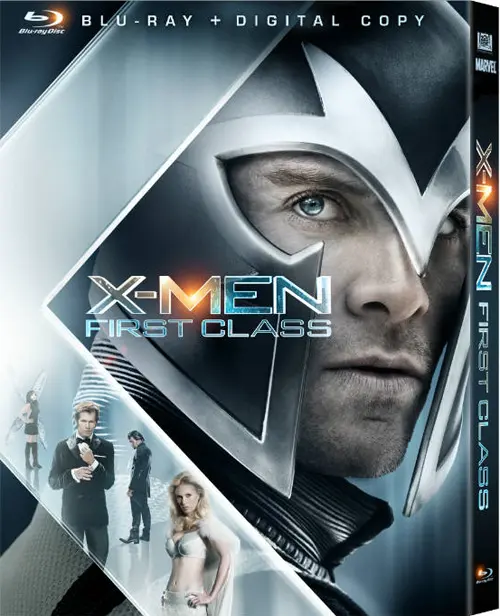 Source: Crave