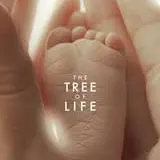 Update: Fox has officially announced The Tree of Life on home video and will be releasing it exclusively as a Blu-ray and DVD combo pack. It will be presented in a choice of 7.1 DTD-HD Master audio or a 2.0 stereo mix. The lone bonus feature is a 30-minute making-of documentary. View the cover art below.
Original article (August 24, 2011): Terrence Malick's The Tree of Life starring Brad Pitt, Sean Penn and Jessica Chastain will sprout a new audience when it comes to Blu-ray and DVD on October 11, 2011.
The Tree of Life release date is via Amazon.com who has begun taking pre-orders for the title. Fox Home Entertainment, who will distribute the film on home video domestically, has yet to formally announce the date or bonus features.
Since its limited theatrical release in late May, The Tree of Life managed to make over $12.7 million at the box office despite playing on, at most, 237 screens at one time.
I'll share additional information about The Tree of Life Blu-ray release as it becomes available.
Click here to pre-order The Tree of Life on Blu-ray for $27.99 at Amazon, 30% off the $39.99 list price.